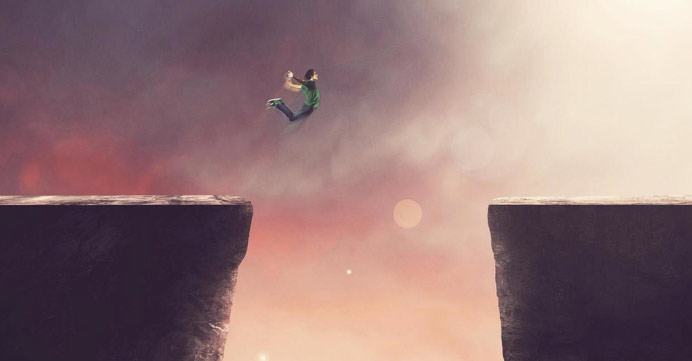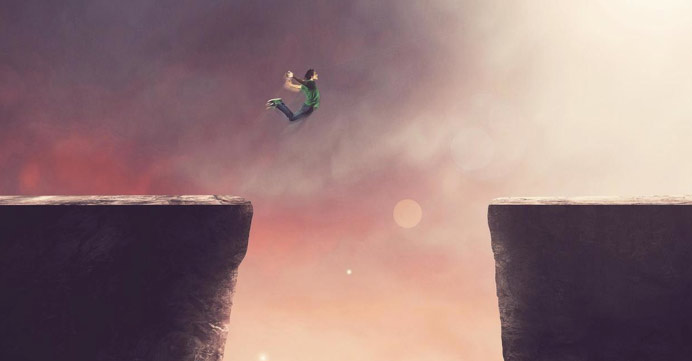 As we go through the various processes and lengthy discussions with our Clients about how to manage and integrate new marketing habits into their current ones – it is apparent that the mental and operational adjustment is much bigger and far more difficult than it appears to be.
It seems that the evolution of marketing needs to more like a big bang than the gradual progression – and as we all know making sudden changes in behaviour is a challenging and often scary event. But without that dramatic change, the risk is that you just fall back into the old ways of doing things.
Some people are good at embracing change; others will simply avoid the need entirely. This, I suppose, is because the world of digital is intimidatingly technical, not nearly as elementary or as "sexy" as traditional marketing in its output, it also requires a real ability to see the bigger picture on the one hand, and to be able to recognize the individual needs of every single customer on the other – marketing now needs to be both telescopic and microscopic.
Response time is another great challenge – what was once a carefully structured process of developing marketing messages is being replaced by need for speed communiqués. There are no more target markets, there are no more users – there are only customers – and they want now, expect more and talk back.
The first and most difficult transition is to the "always on" mode of thinking.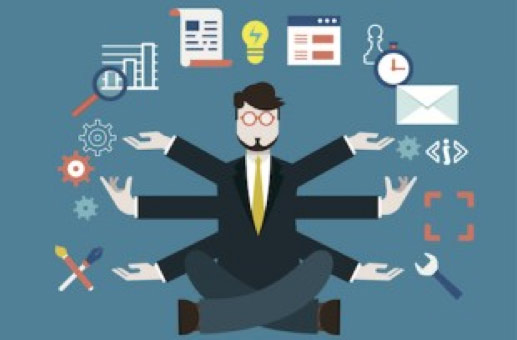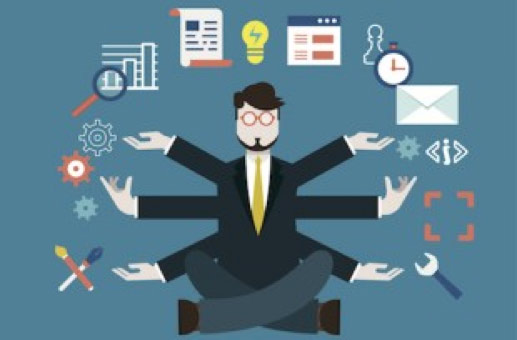 NOT 360
Traditionally, marketing's function was about campaigns and projects that had a definite beginning and end. The hard work was done upfront, polished to perfection and released on the world. There was no real ability to determine success and the feedback was seriously delayed and subjective. An average marketer could "hide" from failure or worse provide many reasons why campaigns did not produce results. The age of the 360° campaign as the only output of the marketing department is not nearly as important as the more pressing 365 requirement of eCommerce. We are live in 24/7 marketplace – the conversation never stops.
That's a whole new ball game. There are more rules, more opportunities, more challenges, more competition, more touch points, more points off entry, more risks and still the same amount of time in a day/week/month or year. This is particularly more challenging in an omni-channel environment, as one needs to be conscious of the keeping synergy between the online and offline store – and also flexible enough to take advantage of online purchasing behaviours and opportunities.
DEPARTMENT STRUCTURE
The new expectations of the modern shopper place new demands on the marketing department. New demands mean new responsibilities and quite frankly the typical (and traditional) marketing department structure is not geared for these requirements. Customer Call Centre, Social Media Management, Database management, email marketing, content marketing, site analytics, PPC, SEO, SEM these were never part of the brief so to speak.
Getting to grips with the technical challenges here is one thing – allocating the responsibility internally or externally is another – the tendency here is to outsource – long term these are functions that simply have to be integrated into the Marketing Departments core capabilities. Outsourcing is not a sustainable methodology, and too easy to allocate "failure" to the supplier.
What's required now is a whole new department, funded separately and with a completely new set of key performance areas. Someone must take ownership for the return on investment and daily operation of the digital store and ideally you need and want representation (as well as support) from all parts of the organisation.
MARKETING BUDGET
These new responsibilities also impact and place new pressures on the budget. How that budget is allocated is a new hurdle for marketing, getting the budget to actually change is another one entirely.
If you are working with a traditional agency, wrestling that allocation away from advertising is a fight that few have the energy for. The campaign mindset is decades old, brands have been made by it, institutions have been created by it, and Media moguls have retired on it. Unplugging from that matrix is almost impossible.
It's easier perhaps if your business is "born digital" not so if you came from the golden age of advertising and its predetermined brand and media plans. One thing is certain, for the eCommerce unit to be successful it needs a budget of its own to operate with.
MEASURES OF SUCCESS
In traditional retail, the structure is clear – Store Manager, Shop assistants, Merchandisers, Cleaning staff, Retail Marketing. Everyone has a job to do and they are measured accordingly.
These roles are as important in the eCommerce environment as in the bricks and mortar store. Take them away and you have an under utilised, under served, dirty shopping environment which is probably losing you customers. You would never do that in the real world – yet somehow the instinct is just to add these roles to the brand marketing list of responsibilities – the perception is that the digital store is just a branded environment (website) and therefore its marketing's job to handle.
What purpose is the digital store serving to the business objectives? What is the role of mobile?
What site segments are critical to driving ROI?
What actions are we encouraging the customer to take?
How do we measure that they are doing what we want of them?
What and why are they actually doing other things instead?
How does marketing integrate with the needs of the digital store, where will it differ from bricks and mortar activities.
What new habits need to be included?
What analytics are required and how do we report on them?
And who takes responsibility for it?
You simply cannot have an online store without defining a set of objectives and strategies to achieving them. Neither can you avoid setting KPI's and targets.
How else do you answer the question "is it working?"
There is probably a whole lot more to why some marketing departments are finding it difficult to cross over – some personal, some professional, some organisational and a whole chunk sitting in the leadership even protecting "the way we have always done things".
Its cliché, but I am reminded of Charles Darwin's famous quote "Its not the strongest that survive, but those who adapt quickest to change".
If you have embraced or want to embrace an eCommerce marketing methodology, you really only have one choice…get marketing to cross the chasm. We can help with you that, but you need to start now.