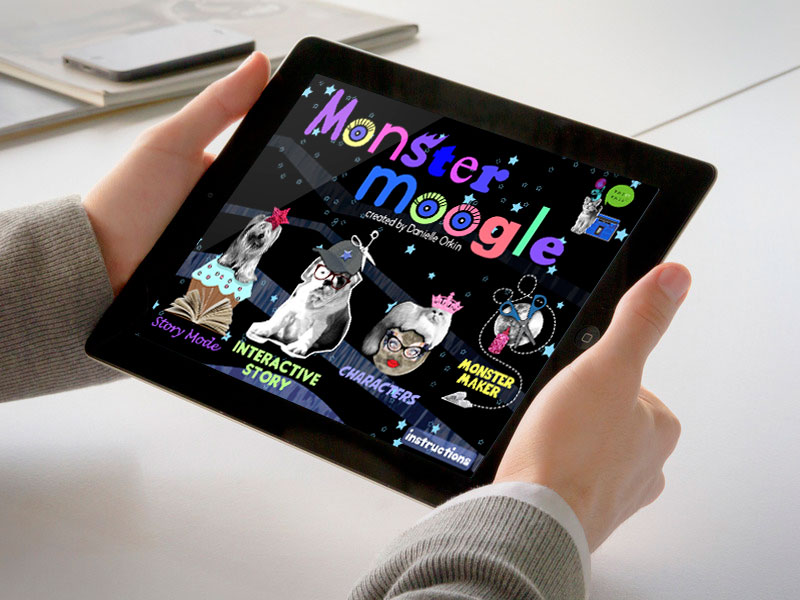 Double winner of prestigious the Momschoiceaward and Parentschoiceaward.

(TopBestAppsForKids.com) 
Some storybook apps simply stand out from other storybook apps and one of those outstanding storybook apps has to be, without a doubt, "Monster Moogle" 

(MomsChoiceAwards.com) 
Silver Award recipient for family-friendly media, products and services. 

Monster Moogle develops creative thinking, artistic ability and skill in children. This app has an interactive storybook and collage maker that inspires kids to engage with their imagination by creating unique characters and short stories. Download from the app store.