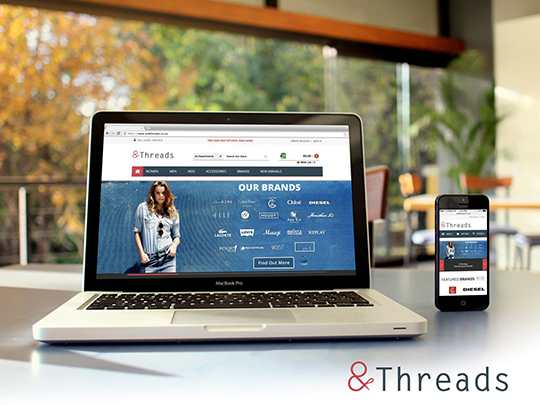 Our most exciting eCommerce project to date!
&THREADS is a passion project – the meeting of minds & experience from the fast paced, cutting edge of the fashion world, the equally fast paced, bleeding edge of eCommerce & the heart felt aspirations to be able to deliver a better, more accessible, less cluttered, online fashion retail experience that remains dedicated to its ultimate cause – be true to who you are.
A fashion boutique is a specialized experience & not a supermarket flogging whatever it can – it's no place for prams, garden furniture or camera equipment. Fashion is about personal style, its about great brands and special products, its about discernment and individuality – fitting in and standing out in a way that only our individual customers know how.
&Threads is a dedicated, independent, continuously improving, online fashion destination that provides 24/7 access to a perfectly curated range of brands, designers and their unique offerings, all within a digital environment that meets with your changing needs and expectations as a modern customer.
The &Threads concept is developed on a responsive Magento backend and incorporates the full offering from Fontera. Concept development, Strategy and Marketing, Design, Optimisation and Fulfillment. This is exactly how we make Digital Work.