In the coming years the continued introduction of low-cost smartphones will not only play a significant role in bridging the technology gap between feature phone and smartphone users in Africa, but also fuel South Africa's eCommerce sector, mirroring the growth experienced in other emerging economies.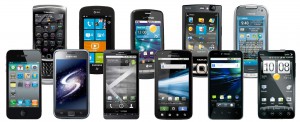 Simon Leps, CEO of Fontera Digital Works,  says that despite the fact that the pace of growth in smartphone sales is slowing down globally, by contrast, in South Africa sales are climbing steadily. Simon refers to MTN who recently noted that at the end of December 2013 they had 34,8 million smartphones on their network, an increase of 59,0% on the previous year, and that they expect the recent launch of the MTN affordable "Steppa" smartphone to quicken the pace of smartphone penetration in the country.
he says that as more low-end smartphones enter into the South African market and undercut one another, smartphone sales are likely to plummet. Simon notes examples of low-cost smartphones that have already entered the SA market such as the Android-powered MTN Steppa, retailing at just R499 and the Vodafone Smart Mini retailing at R799.
Africa has a very low smartphone and internet penetration rate compared to that of the rest of the world and a large portion of its population simply cannot afford high-end smartphones. For this reason alone there is massive growth potential for low-cost smartphones in South Africa, as they can provide internet access to all income brackets and not only to those who can afford high-end smartphones.
The internet access is especially needed in rural areas where the introduction of online transactions would benefit consumers economically, preventing them from having to travel long distances to make payments or circumventing poor infrastructure conditions.
Leps adds that currently the lack of internet access is largely what is hindering South Africa's eCommerce industry. He refers to the 2013 State of Broadband Report released by the UN Broadband Commission in September which reveals that just over a quarter (25.5%) of South African households have internet access, putting the country at fifth place on the continent, 44th among developing countries, and just above the 24% average for the 128 developing countries measured in the report for household internet access.
It will take a while before new internet users gain the confidence and experience using online retail sites, to become active online shoppers. However, as internet access improves and the newer generation plays into the future market, the number of experienced users will begin to accelerate and Africa's  eCommerce boom will take off.