When building an online store you can decide to code your own online store or you can use an existing eCommerce platform. There are many different eCommerce platforms each with various benefits and drawbacks. These include cost, scalability, speed to launch and customisability.
As of October 2012 Magento occupied 23% share of the market. This figure is made up from 35,218 sites in the Alexa Top 1 Million. In terms of usage this makes Magento the leading eCommerce software platform. See the diagram below for a breakdown of eCommerce platforms that make up the market.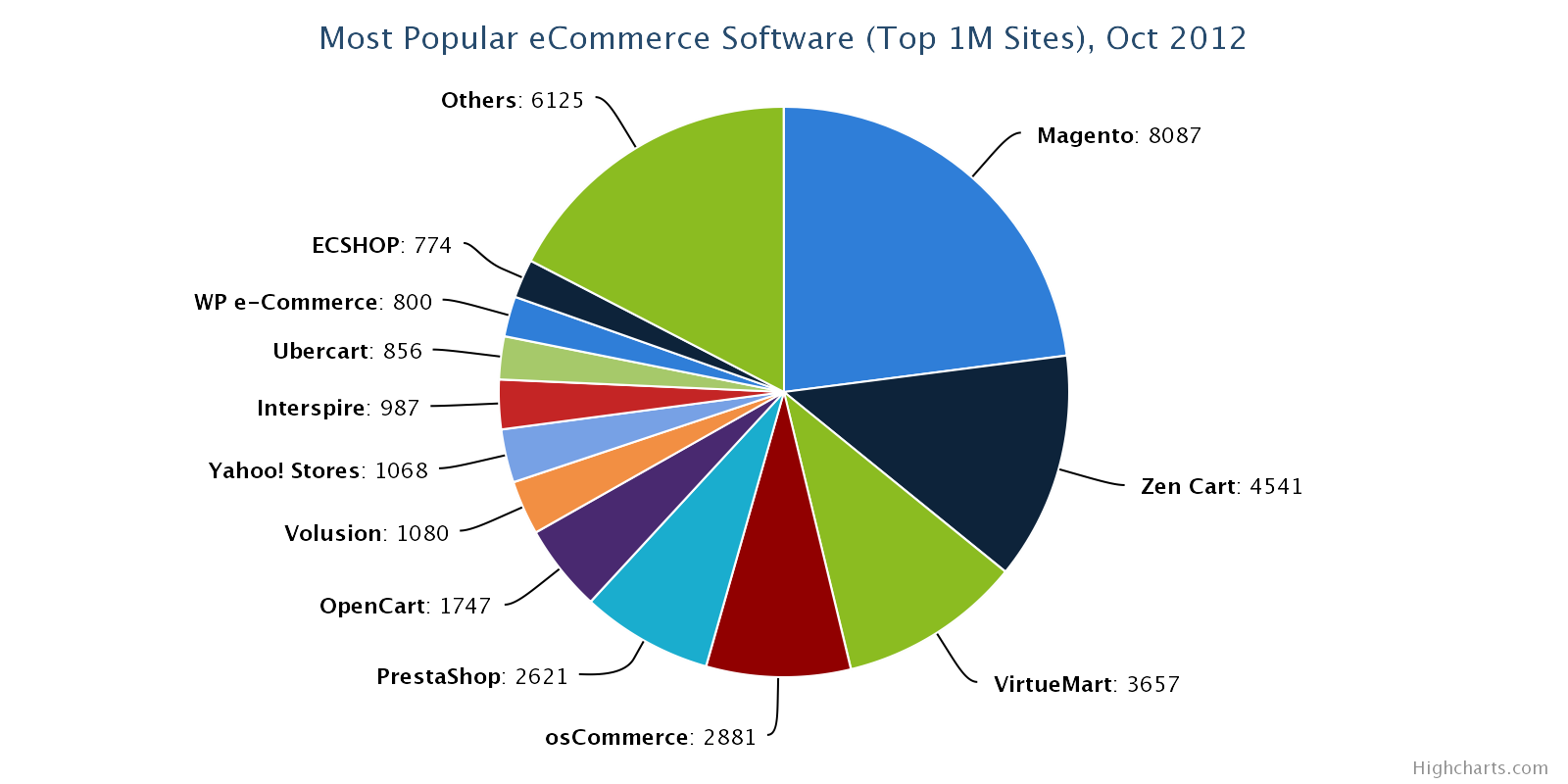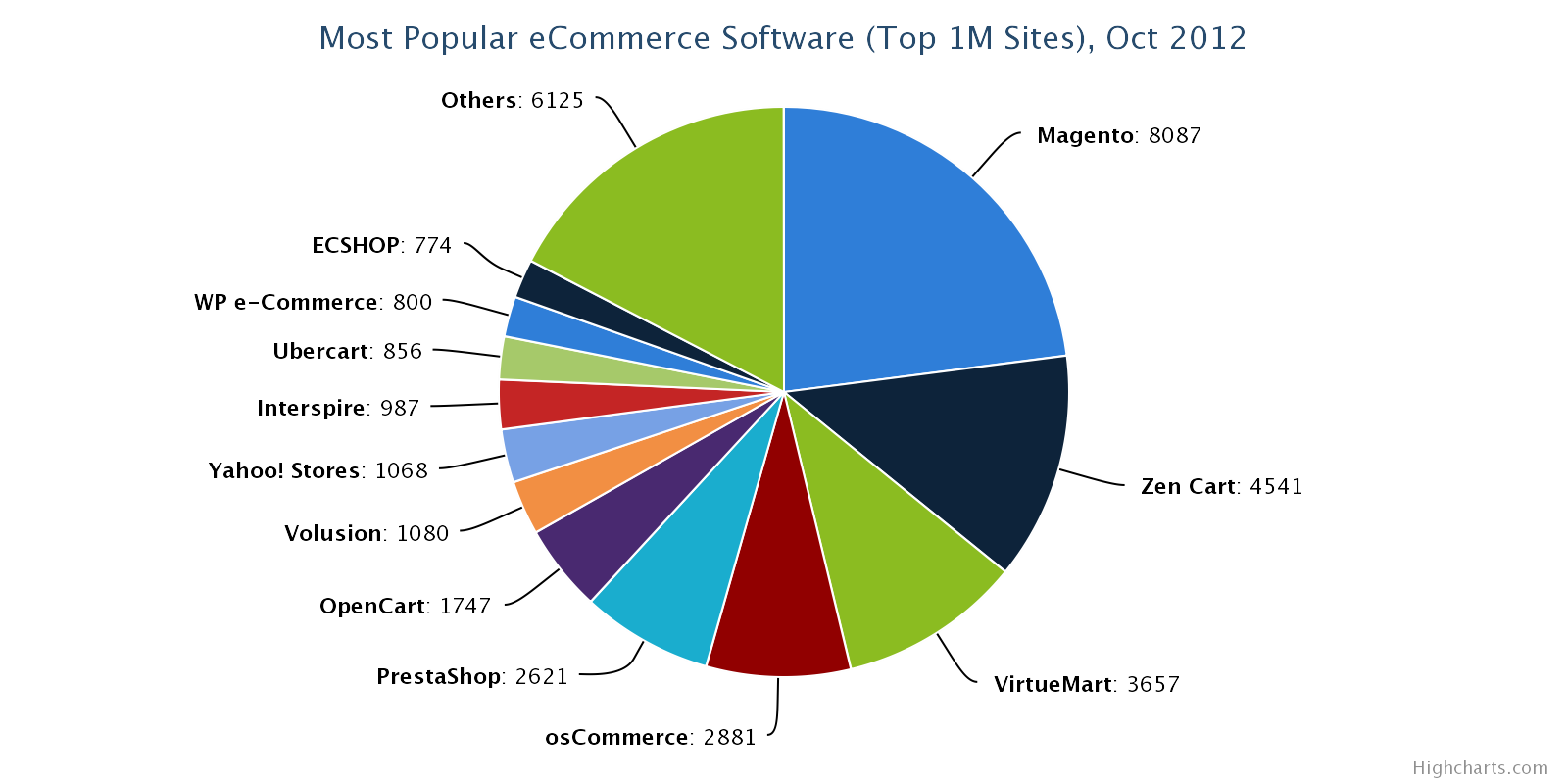 Why we use Magento
Magento offers flexible, scalable eCommerce solutions designed to help businesses grow and succeed online. It is trusted by more than 150,000 businesses, including some of the world's leading brands.
We choose Magento because of the cost effective solutions built on open source technology that enable us to control and customize the look and feel, content, functionality and systems integration of almost any kind of online store.


Enquire About a Magento Project