Magento Live UK 2015 was held in London last month and it was a very interesting event. I have missed it the last two years as I've been to Magento Imagine in Vegas instead. The Vegas event tends to be where major announcements are made about the platform and where you get to see the really big players in world eCommerce. The Live events are more locally focused and the feeling is more of acknowledgement than learning.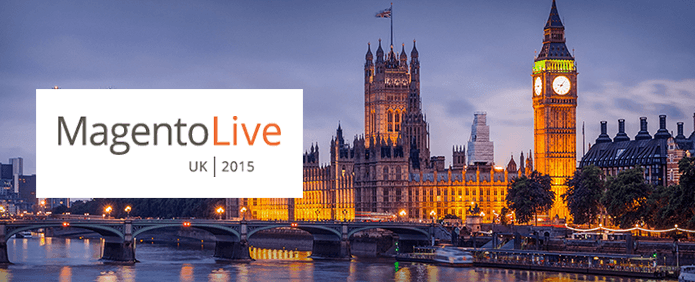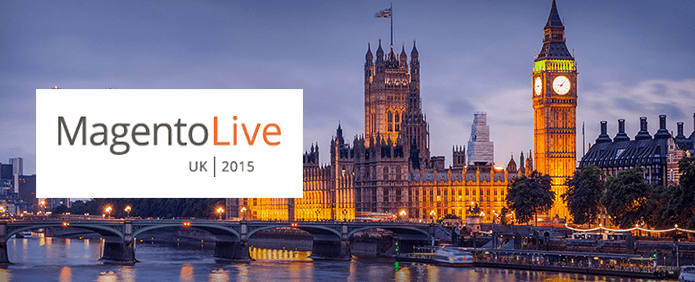 After registering we went right to the Fashion Digital Lunch hosted by dotMailer and put on by Sandy Hussein. Sandy has done a great job with Fashion Digital and the launch was very informative. Simon Young from Paul Smith gave a great presentation and it was good to see that Fontera is doing a lot of the things that Paul Smith have found to work. eCommerce is working very well for Paul Smith at the moment, with the online store their biggest store and doing almost double the turnover of their biggest bricks and mortar store.
The panel discussion on fashion was also good, mostly talking about the benefits of using Olapic for socially sourced pics. Showing pics of people in the clothing really drives conversion.
In the Marketing breakout sessions we discussed the fact that promo emails don't get as many clicks these days, probably due to over use. Lifecycle emails (to welcome or to win back customers) are the best emails to get great results in clicks. Always remember to include relevant, engaging content with a decent offer.
Product interest emails triggered by user action (back in stock, abandoned cart etc) get the best results for email marketing. Some companies are now also including an Add to calendar link in heads up emails eg. Sale starts in 3 days!! So the appointment in calendar then pops up on the day. Personalization also gives a 14% uplift in online sales.
Everyone is going mobile and one of the reasons why is -You check your phone 150 times per day!!!
The other important thing about Live UK 2015 was that we finally got some info on Magento 2 and it seems to be coming in Q4 2015 with a General Launch. We can't wait.